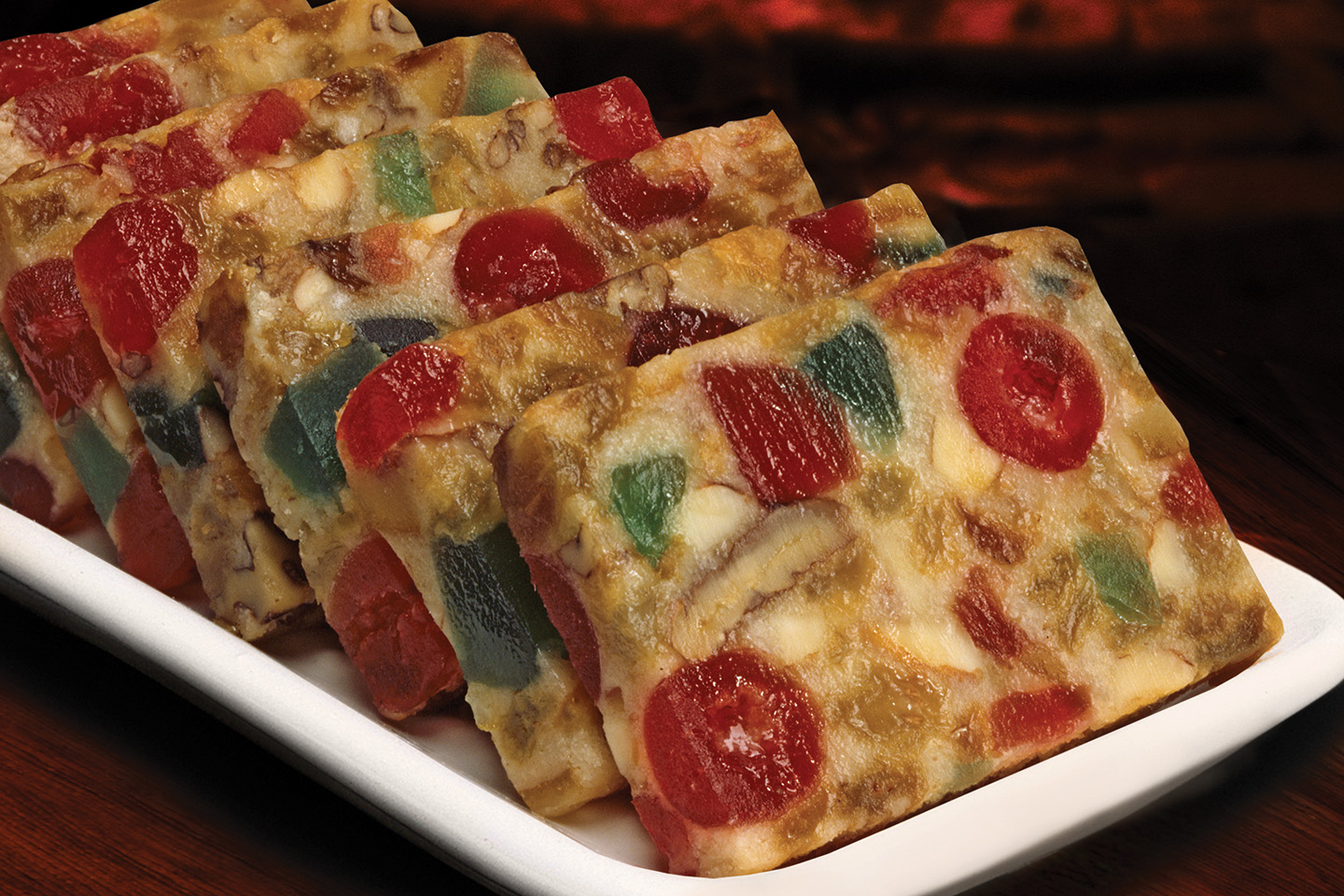 "Claxton Choice" Gourmet Candies
Satisfying your "sweet tooth" is our specialty! Chocolate-covered fruitcake nuggets, Georgia Pecan Divinity log rolls, luscious chocolate-covered pecan halves, praline pecans, and our caramel pecan clusters have become Claxton customer favorites! We "pour on" the chocolate to keep those on your gift list smiling!
"Claxton Choice" Gourmet Candies
If you're looking for unique, gourmet candy for all your hosting or gift-giving needs, you've come to the right place! "Claxton Choice" gourmet candies satisfy everyone's sweet tooth and keep them coming back for more. Great to have on your table for casual get-togethers or to give out as presents, our gourmet candies come individually wrapped in colorful foil bags or tins for optimum freshness.
We offer a variety of treats with a heavy focus on the wonderful crunch of Georgia pecans. Pralines, glazed pecans, and chocolate covered pecans are just a few of the nutty treats we're proud to offer.
Change up your holiday offerings this year by giving the gift of Chocolate-Covered Fruit Cake Nuggets! A great way to enjoy the dense, luscious taste of fruitcake one mouth-watering, chocolate-coated bite at a time. Each nugget is a morsel of our world famous Claxton Fruit Cake dipped in milk chocolate and sold in two, 10-ounce bags.
Want a bit more crunchiness? Our Chocolate Covered Pecan Halves may be just the treat for you. Fresh Georgia pecans are laid out to receive a generous coating of thick, rich Milk Chocolate and then packaged individually for freshness.
Can't choose which Georgia pecan goodie you want to sink your teeth into? Try our amazing 3-Way Pecan Combo, which comes with a festive holiday tin and offers pecans three ways! Glazed pecans, praline pecans, and chocolate-covered pecans are nestled into individual compartments, so you don't have to choose if you want sweet or salty!
Candies are a great way to reward your employees, family, friends, or even yourself! We here at Claxton Fruit Cake learned long ago that food is the gift that gives back and there's nothing we enjoy more than sharing that gift with you and yours.