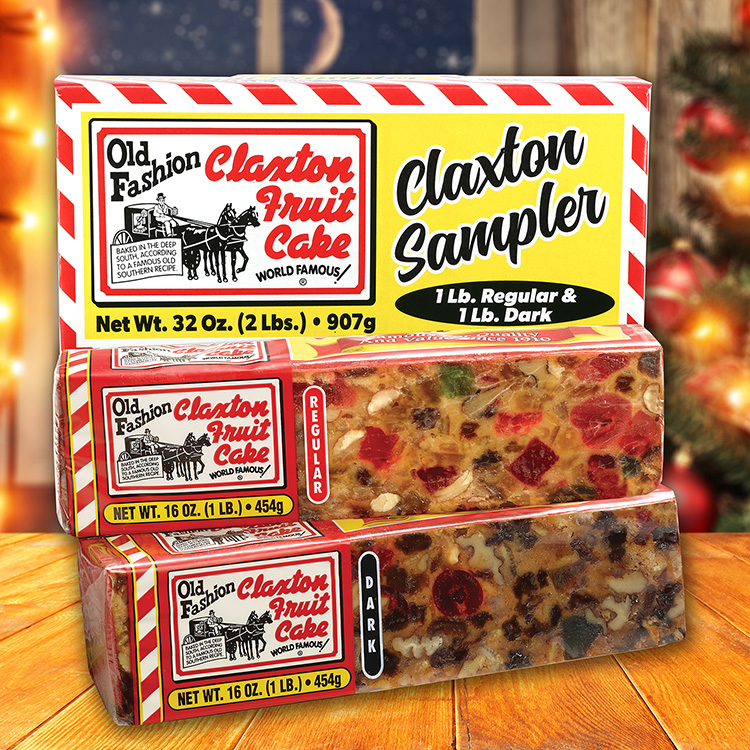 NEW! Regular-Dark Sampler
Introducing our new Regular-Dark Sampler, a great way to try both our Regular and Dark recipe one-pound cakes at a great price. Packaged in our newly designed RD Claxton Sampler carton. Online price of $23.95 includes free shipping.
---
Regular and Dark Recipe....What's the Difference?
Our "Regular" fruit cake recipe, a traditional favorite, may be more popular than our "Dark" variety; however, the "Dark" cakes contain the same high fruit-and-nut content. The difference lies in the molasses, spices and natural, sun-dried raisins which give the "Dark" cakes a slightly darker texture. Our "Regular" fruit cakes feature both golden and natural raisins and also contain imitation rum flavoring. Our Special "RD Sampler" provides a great opportunity to try both recipe choices at a great price.