Welcome To The Home Of Claxton Fruit Cake

Sun-ripened California Raisins, delicious pineapple, crunchy Georgia pecans, plump juicy cherries, freshly shelled walnuts and almonds, tangy lemon and orange peel blended into a rich pound cake batter and baked to a golden brown.

Celebrating 106 Years Of Claxton Quality

Known the world over for old-fashioned goodness and traditional holiday appeal, Claxton Fruit Cake IS PROUD TO BE The quality "Choice of Millions" Since 1910. OUR COMMITMENT HAS ALWAYS BEEN TO SERVE OUR FAMILY OF CUSTOMERS WITH honesty and INTEGRITY.
Simply The Best Fruit Cake!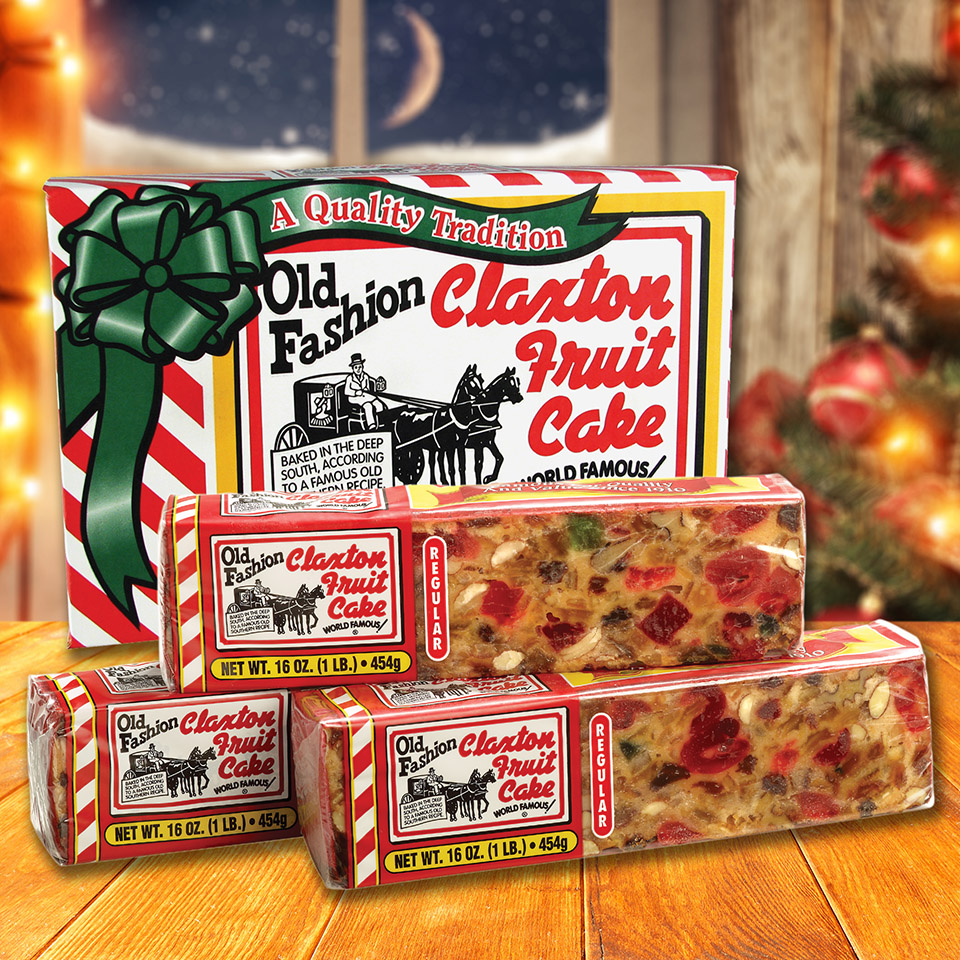 Claxton Fruit Cake, famous for quality and value for over a century!
Shop now
The Goodness of GA Pecans!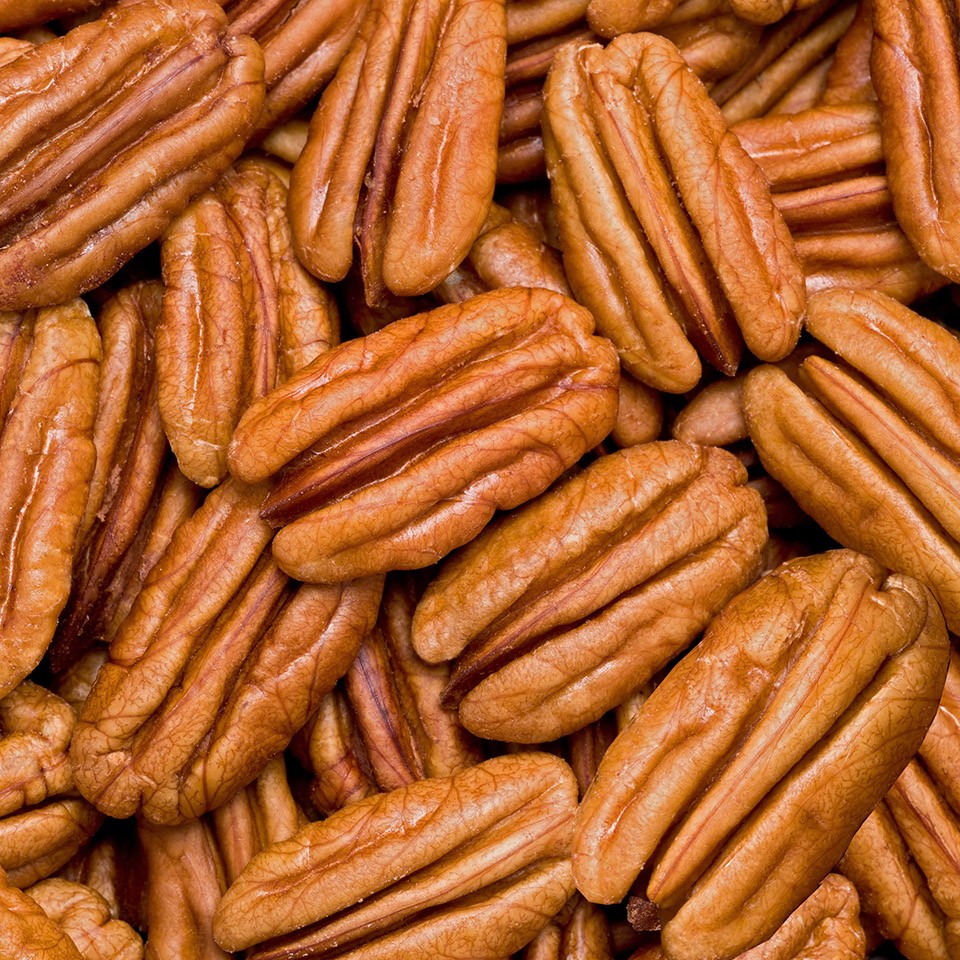 Georgia Pecan Halves are perfect for baking and munching! Order Now!
Shop Now
ClaxSnax...So Delicious!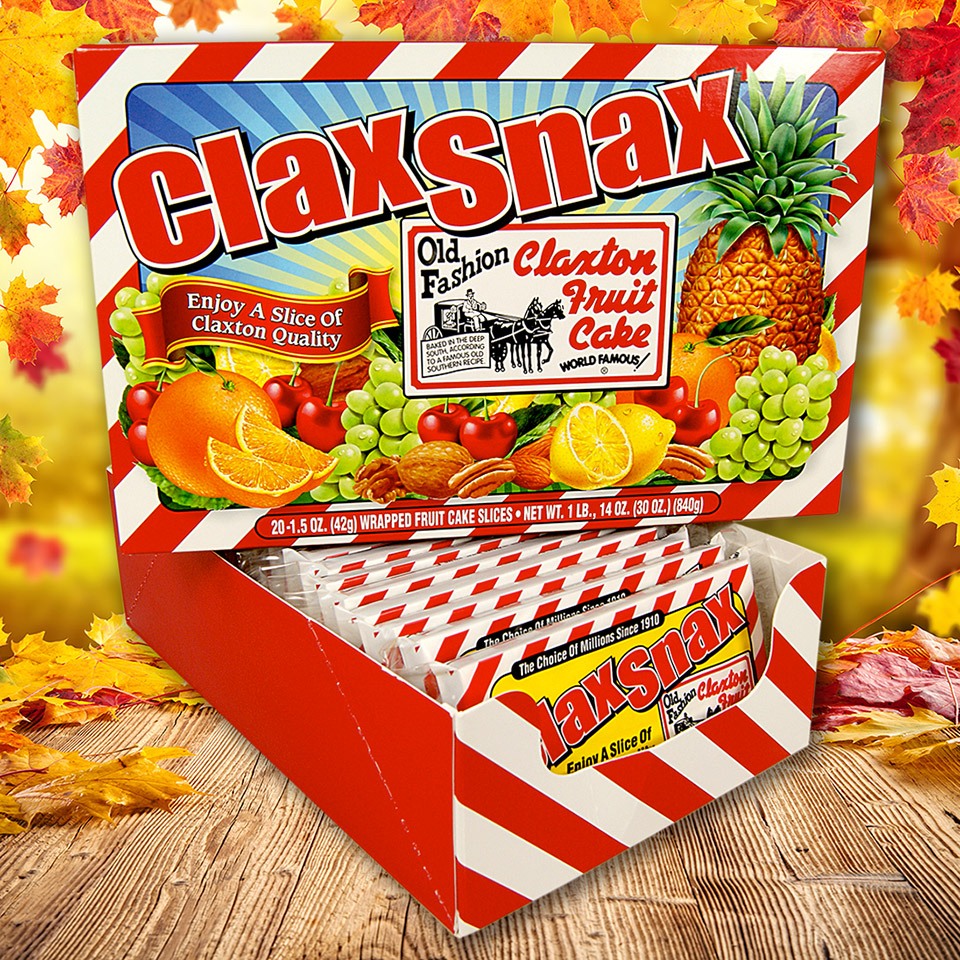 Claxton Fruit Cake "by the slice," individually wrapped for freshness.
A Brief History Of Fruitcake
Fruit cake has long been a staple on many American tables during the holiday season, but ask any family member or friend where the delicacy comes from and they'll be quick to point you towards the kitchen where someone has been busy at the oven. But the history of the fruit cake is much more storied than a simple holiday favorite.
Roman travelers had an early version of fruitcake that was closer to a rustic energy bar, with its easily portable mash of pomegranate seeds, pine nuts and barley mash formed into a donut-shaped dessert.
As for our version of fruitcake, that dates back to the Middle Ages when preserved fruit, honey, and spices were added to that Roman mixture and it quickly gained popularity.
It was also during this time that dried fruit became more common and fruited bread was introduced to the Western European palate. The 16th century saw an abundance of cheap, raw materials flooding in, which allowed for the fruitcake to be further modified with sugar, nuts and candied fruits.
But this was far from the first iteration of fruitcake. Italy's sweet and spicy panforte (which translates quite literally to "strong bread") was first traced to the 13th century, while Germany's stollen, which is a loaf of tapered bread glazed with melted butter and powdered sugar, has been a long-standing delicacy in Dresden since the 14th century. In fact, it even has its own annual festival.
The warm Caribbean has its own version of fruitcake called black cake, a booze-soaked distant cousin to England's plum pudding. In this version, the fruit is soaked in local rum for months, or even a year, before being added to the cake.
In the 18th and 19th centuries, the tradition of fruitcakes being made for special occasions, such as weddings and holidays started to take hold. This was mostly because the ingredients to make a fruitcake were not cheap, so it was a luxurious indulgence for most people only enjoyed on the most special occasions.
That being said, it remains a bit of a mystery as to when fruitcake became solely associated with the tradition of Christmas, but we won't question it so long as we continue to be able to enjoy the dense, sumptuous flavor of sweet, candied fruit, raisins and crunchy nuts with friends and family.
Show More